Botanica Natural Product
is an award-winning, family-owned social enterprise located in rural South Africa. The company produces and supplies indigenous plant extracts and oils in a socially and environmentally sustainable manner for personal care applications. These extracts are marketed to cosmetic and nutraceutical producers worldwide.
Botanica already had a logo and a corporate identity, which I used to create a range of stationery including letterhead, envelopes, business cards, USB sticks and notebooks.
Botanica Natural Products - South Africa
Stationery
 · Marketing materials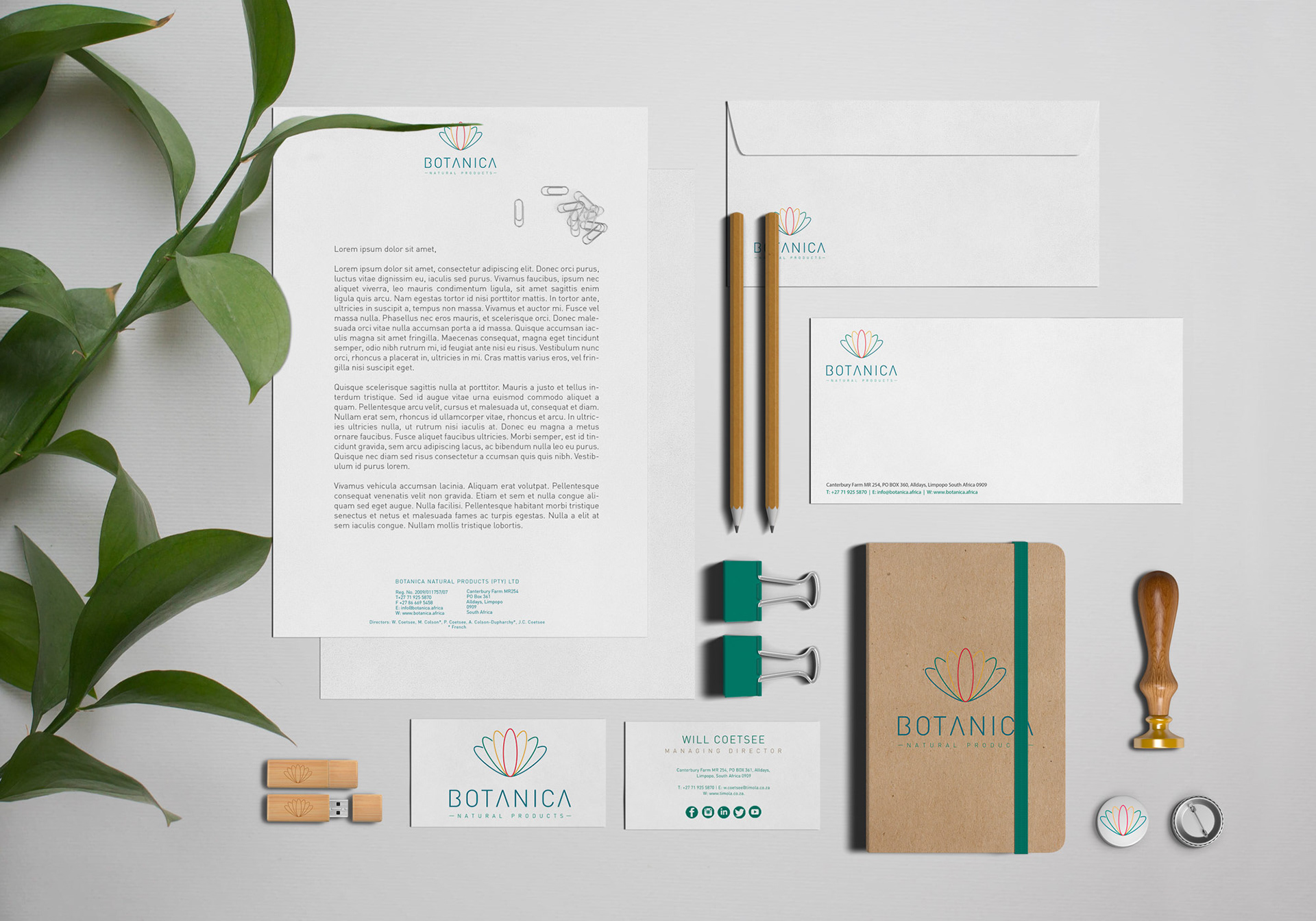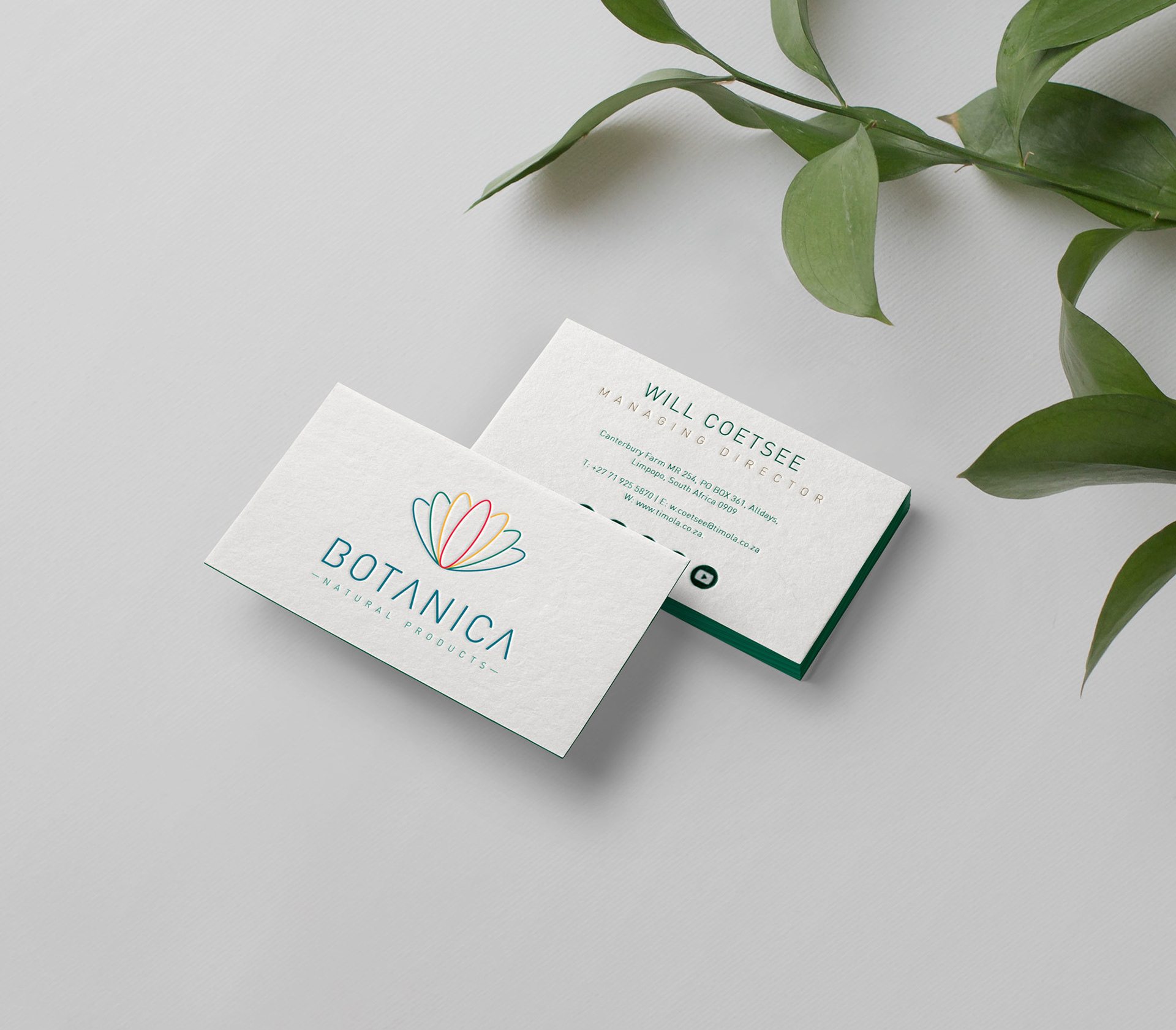 In addition to creating the stationery, I also worked on a range of flyers describing the active ingredients and oils, their characteristics and properties. The design and information had to be simple and understandable for a wide public.